Our Next Big Trip:
Indiana Pioneers
They grow up so fast, don't they? Can you believe that Indiana is already 200 years old? As a birthday gift, Ball State University produced a tablet and web application filled to the brim with exciting educational content, all celebrating the last 200 Years of Incredible Hoosiers and Big Ideas. From Steuben County to Posey County, Ball State cruised all over the state – stopping at all the local diners along SR40's National Road – to bring educators the exciting resources they need to engage with their classroom. We've delivered the stories of Indiana's pioneers from the last 200 years. Stories of the early settlers. Stories of the visionaries and innovators. Stories of the next generation of pioneers. Join us for some fascinating Indiana history, and probably more than one stop for a pork tenderloin sandwich along the way.
EXPLORE FIELD TRIPS
In partnership with:
When the State of Indiana marked it's Bicentennial in 2016, Ball State University traveled across the state to produce a brand-new Electronic Field Trip. Focused on the pioneering spirit of Hoosiers, this EFT educates grade-school students on the early pioneering days of the state, the forward-thinking pioneers that have changed the state with their revolutionary ideas, and the great potential our current generation of students has to be Hoosier pioneers as they grow up. This EFT features many of the time-tested experiences previously enjoyed by students and teachers, like a live television broadcast, online learning tools and an immersive environment. But, technology and learning advancements have opened the doors to even more amazing teaching opportunities that could be explored in this re-invention of the Ball State Electronic Field Trip program.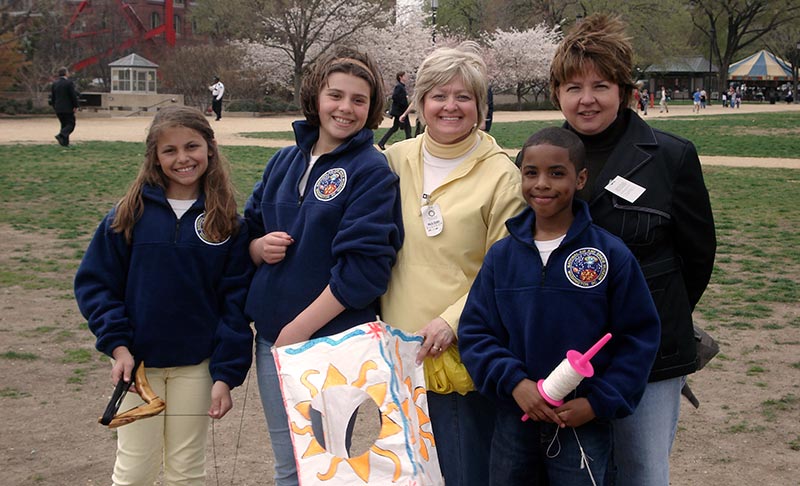 A Four-Step Approach
1

Teacher Resources

Hands-on tools and lesson plans created by teachers for teachers and focused to student success.

2

Mobile Application

Interactive student learning through video, text, games and primary sources available through an iPad or Android Tablet App.

3

Enhanced Lesson Plans

An easy and innovative approach to teaching that combines the strengths of teachers with the power of technology.

4

TV Show

Leading experts live on location and streamed directly into the classroom for an interactive video presentation.
Locations & Topics
Featured locations for our field trips span thousands of miles across the United States and beyond. From the edges of the universe to the depths of the deepest oceans, BSU Field Trips provide a variety of learning opportunities for different locations around the world.
Technology

We have taken students above the treetops in a research crane to study the forests of Washington State and went underwater in NASA's Neutral Buoyancy Lab to see the technology behind astronaut training.

Mathematics

Our explorers are always crunching the numbers to better understand the world, from creating a weightless environment in NASA's "Vomit Comet," to the physics of throwing the perfect fastball.

Science

Scientists have appeared in countless Field Trips, showcasing their work studying volcanic eruptions, cave formation, whale migration, and how to make racecars even faster.

Humanities

The United States is a story of people, from Buffalo Soldiers to the Little Rock Nine. We highlight their stories, along with those of Native Americans, the art of Jacob Lawrence, the Holocaust, and a century of musical history.

Engineering

America is home to some truly remarkable feats of engineering. Field Trips has explored some early developments, including the Wright Brothers first flight, and some far-out exploration, like Mars rovers exploring our neighboring planet.